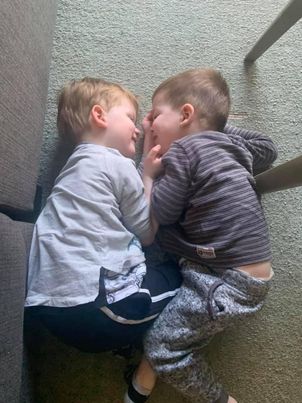 The importance of sibling support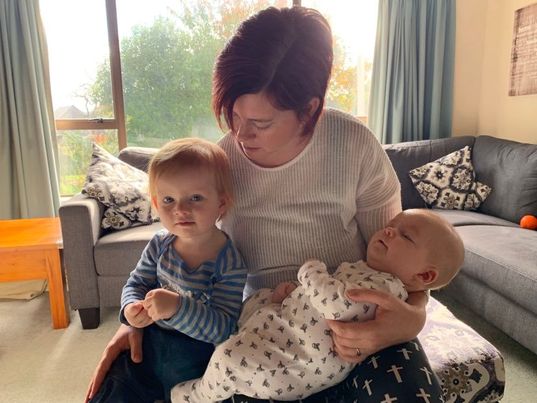 For many of our families their reflux infant is not their first child and throwing a screaming baby who struggles with sleep and possibly spills a lot into the family dynamic can have a real ripple effect. I have seen this first hand with my own family and I know from talking with other families that the challenge, and guilt of juggling all your children's needs is a common concern.
In this article I bring together my own experiences and the experiences of other reflux families along with some of the tools I use to help support Peter as a big brother of a medically fragile child.
Julie Peak, Social Worker says "When a child in a family has a disability and/or serious health need, it affects the whole family. Each family member can be both strengthened and stressed from this situation. Research suggests that supporting siblings' wellbeing is very important, just as important as parent support".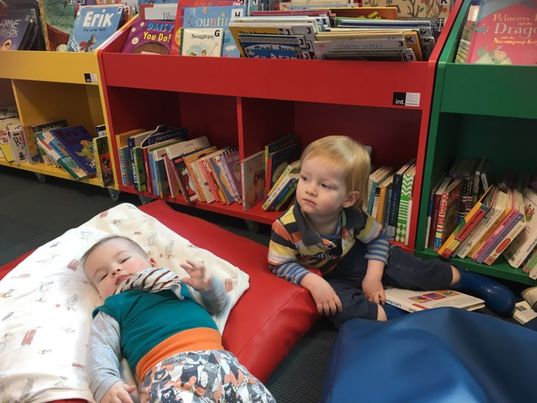 Parent to Parent list on their website some of the positive and negative impacts siblings may experience:
Positive impacts:
Increased empathy and understanding.
More positive coping strategies within and outside the family.
Increased levels of family cohesion.
Increased knowledge about health and disability
I know we have seen many of these positive impacts with Peter. Naturally a very caring and empathetic child Peter has become very understanding of Tobias' extra needs, and I can see him guiding him and watching over him. Tobias' health issues have also taught Peter a lot about health and disability. We have a lot of play medical equipment to allow the boys to play out medical experiences. We started this for Tobias to help him process some of his traumatic medical experiences but we have found it also helps Peter feel involved in Tobias medical journey. Peter loves to assist me when we do dressing changes and I can see this empowers him. We also have lots of books which talk specifically about hospital experiences and Tobias' specific conditions and needs as well as books that identify and express our feelings. I will share a list of resources I have found useful at the end of this article.
Negative impacts:
Anxiety and guilt (they may feel they have caused their sibling to be unwell or that they too will get unwell)
Anger or resentment over the amount of time their parent spends with their high needs sibling, or embarrassment over their siblings' behaviour.
Feelings of grief and loss over how life was before the arrival of their sibling.
Breakdown in family communication and bonding.
I have to say the negative impacts on Peter have been more noticeable. Peter was just 16 months old when Tobias was born, he was still breastfed and had never been apart from me for more than a few hours. We have no local family support so Peter only really knew our unit of 3 of which he was the centre. I was so anxious throughout my pregnancy on the impact of having a sibling so young would have on Peter and at that time I had no idea what we were in for. Tobias arrived 3 weeks early via a relatively smooth birth. His timing was appropriate as we were able to put Peter to bed with his usual routine, leaving him with my Mum who slept on the floor in his room while we left for the hospital to be induced. The next day my Mum brought Peter to the birth centre and he was able to stay there with us. I remember my focus was less on this new beautiful perfect baby we had but more on keeping things as normal as possible for Peter. The first two weeks went relatively smoothly. Tobias didn't sleep much and was always grunting and squirming but he didn't cry much either. He went out and about much earlier than Peter had as I wanted Peter to still attend his usual activities which leaves me with much Mum guilt to this day as Tobias contracted RSV at just 3 weeks old and ended up in ICU which is where our long complex medical journey began which has always had Gastric Reflux at its core.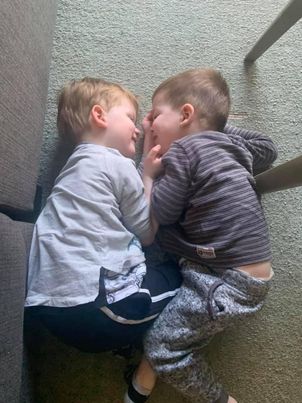 Tobias was now a fragile, high needs baby who seemed to live in constant discomfort. He still didn't sleep – something he still struggles with to this day. He needed to be held or moving almost constantly. At the same time, I had my gorgeous sensitive Peter who also needed me so much but also wanted to play, climb and explore the world. The juggle was and still is so hard. Inevitably our days revolve around Tobias and how he is feeling. He has had chronic respiratory issues since that first ICU admission and so we often have to stay home which means Peter does too. When Peter turned two I made the hard, but for us, right decision to start Peter at our local Montessori pre-school. Initially we hadn't planned to make this move until he was three but we could see Peter needed more than I was able to give him at home. The transition was hard; he cried and cried at every drop off for 6 weeks but then he settled and the routine it gave him was good for him as routine is something we often struggle to achieve at home. He got to experience new things and develop bonds with people outside our family unit.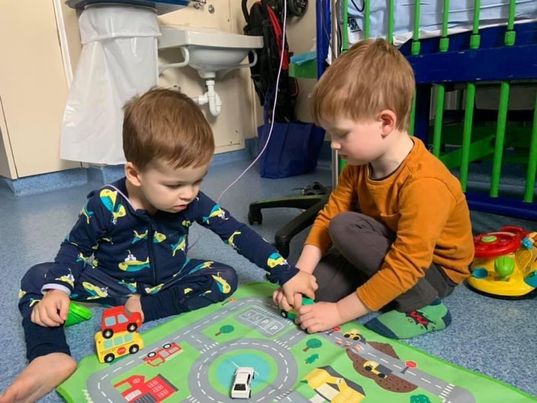 Other things we have done to support Peter in being a sibling of a high needs brother is we connected with True Colours which is a wonderful charity here in the Waikato that provides support for the whole family caring for a medically fragile child. There he was able to attend play therapy sessions where he was able to work through his anxiety provoking experiences that occurred as Tobias and I would often (as he saw it) suddenly disappear (often in the middle of the night) as Tobias was admitted once again into hospital. I noticed from these sessions his play at home would often involve hospital scenarios and trips in an ambulance so Tobias could get better. I've been told this kind of play helps him to process these experiences and the emotions he feels around them.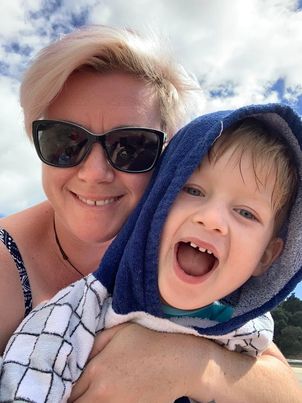 In those early days though, housebound with a crying, clinging baby and an emotional toddler whose world had been turned upside down it was little more than survival mode. We played a lot of "trains" which was just me carrying and rocking a miserable Tobias while Peter followed me around the room and we shouted "choo choo". It was about as inventive as my exhausted brain could manage. When Tobias would allow me to put him down the bouncer and capsule were our life safer. I could stretch out a leg and rock Tobias whilst playing with Peter. I won't lie Peter watched a lot of TV, again not something I planned on but often the picture we had of parenting and the one that exists with a reflux infant is often quite different.
Suggestions from our members: Shared during awareness Week 2019
As always our families are our fountains of experience and this shared wisdom is invaluable to other families going through similar experiences. Below some of our families share how they supported siblings of a reflux baby or infant.
Summary
I can see that Peter and Tobias have a very special bond despite all the challenges and I hope it is a bond they will always have. I think as parents we often carry so much guilt, perhaps it's only natural. Being aware of the extra challenges facing the siblings of high needs or medically fragile infants and children is the first step to supporting them. By supporting siblings and providing them with age appropriate resources and information they are more likely to positively adjust to having a high needs sibling.
References and helpful resources:
Books I have discovered that help children understand their emotions and build emotional literacy:
Information on therapeutic medical play:
Written by Jenny Overwater, National Coordinator and Mum of two amazing boys for March 2022 Newsletter with contributions from GRSNNZ Members.
© Crying Over Spilt Milk Gastric Reflux Support Network New Zealand.