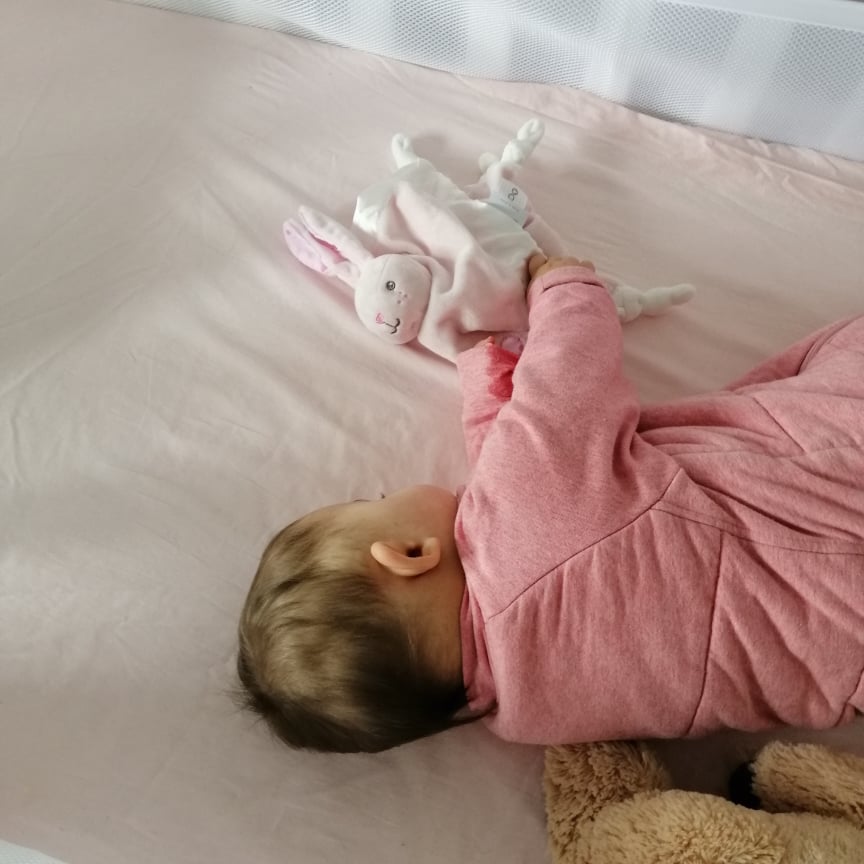 Journey of Reflux during Lockdown – Awareness Week 2021
Journey of Reflux during Lockdown
Barely three weeks after becoming a mum, NZ was thrown into lockdown; supports and practical help cut off. Instead, I found myself with a husband working from home and a baby that was incredibly distressed. This was not the start to motherhood that I had imagined.
Just prior to lockdown the GP advised us that they suspected our daughter had cow's milk protein intolerance (CMPI). She was put on Pepti Junior formula to help with that. Heading into lockdown she was starting to settle but then the progress quickly plateaued.
My days during lockdown quickly became spent trying to console my upset baby or trying to get her to sleep (then once she was asleep keeping her asleep). There were numerous doctors' appointments by phone then video call then finally in person. We even had two hospital trips during lockdown (one due to a fever following first round of vaccinations) and the second from her being absolutely inconsolable for hours. During the second trip we were told that she was likely suffering from 'purple crying' and it would improve with time. What was this 'purple crying'? We had no idea at the time but we knew something was causing her distress.
Having not met the criteria to see a Paediatrician through the public health system (we were told criteria wasn't met because she wasn't vomiting blood and didn't have blood in her stools), we requested a referral to see a Paediatrician privately. They didn't start seeing patients until mid-May (once we were out of lockdown). By the time my daughter was able to get the expert eyes on her it was mid to late May and she was nearly 4mths old and she had been distressed for weeks.
Most days during lockdown my daughter would spend hours a day grizzling and/or crying. We had suspected reflux and had talked with the GP about it during lockdown but we just had to wait until Paediatricians were allowed to see patients again. The wait was agonising.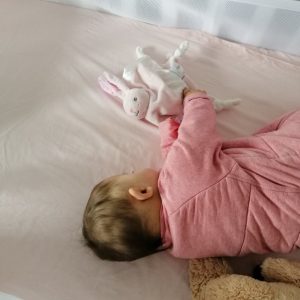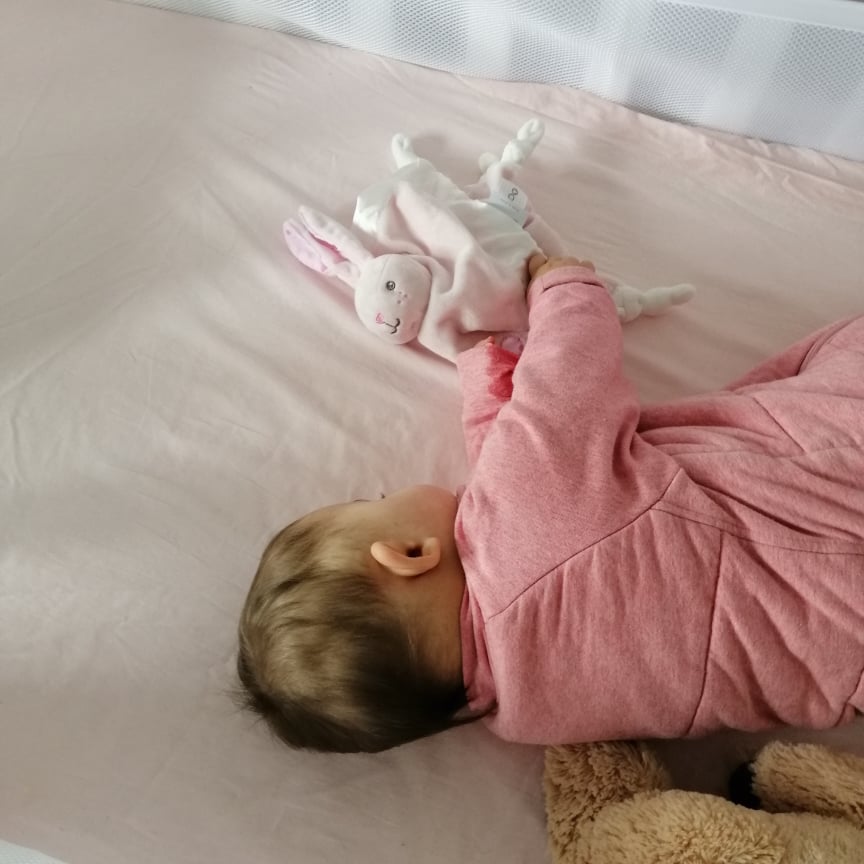 When we finally saw a Paediatrican he spoke of how babies shouldn't have to suffer with reflux. It felt like incredible validation as up until that point all the health professionals we had seen told us reflux was normal, and it was a phase and they'd grow out of it. Even if it was a 'phase' why should the baby have to suffer? As an adult we wouldn't allow that.
Last year I read that they (scientists I'm guessing) believe there is something inbuilt in a mother to respond when she hears her baby cry. Holding your baby or child while they are in distress and knowing there is nothing you can do but rock them and love them is so heartbreaking. It can make you question your ability to parent because you feel like you're not meeting their needs, even though that is not the case. Rather it is sitting in the hands of medical professionals (and often time waiting for appointments). Placed in a situation such as this for a prolonged time can create a point of trauma for parents. I know it did for me during lockdown. There is great emotional strain put on parents of babies who suffer from reflux and I think that is often overlooked. As parents, especially mums, we need to be kind to ourselves and know that even though we wish we could, we can't always meet our babies needs as quickly as we had hoped. Take heart in knowing that the reason why you so desperately want your baby not to suffer is because of your great love for them. They are so special to you and it breaks your heart to see them suffer. You are not alone in feeling like that.
As a side note, following lockdown I emailed the Prime Minister's office to let her know some of the challenges we faced in accessing medical care for our newborn during lockdown. In the coming months I plan to contact my local MP to raise the issue of parents often being left with no choice but to see Paediatricans privately to get access to reflux diagnoses and treatment. That creates significant barriers for babies to access the care and treatment they need and deserve, which to me is unjust.
---
This year the GRSNNZ committee hopes to re-run a previous survey to gauge the level of support families within New Zealand with infants and children suffering with Gastric Reflux Disease feel they are receiving. We will make the results of both surveys available publicly with no identifying data.
These stories are our members' personal experiences and opinions, and they are part of their healing process. Crying Over Spilt Milk Gastric Reflux Support Network New Zealand for Parents of Infants and Children Charitable Trust shall not be responsible or in any way liable for the continued accuracy of any information given, or for any errors, omissions or inaccuracies in these personal stories whether arising from negligence or otherwise, or for any consequences arising there from. Views expressed do not necessarily represent the views of the managers, coordinators or committee.
One of the risk factors for post-natal depression and anxiety, is ongoing stress. A baby who spills a lot, vomits, screams or is otherwise unwell is an ongoing stress and shouldn't be underestimated.
Perinatal Anxiety and Depression Aotearoa say this on their website "Parents who get the support and help that they need with parenting are more relaxed and better able to look after their children. If the mother or father is mentally unwell, extra support is essential to help with their recovery, and we encourage anyone to seek advice from a GP, Midwife, or Plunket nurse in the first instance." https://pada.nz/national-helplines/– Jenny and Roslyn
© Nicola Mansour and Crying Over Spilt Milk Gastric Reflux Support Network New Zealand for Parents of Infants and Children Charitable Trust March 2021. First published in the GRSNNZ Newsletter March 2021.