The information provided on Crying Over Spilt Milk is designed to support, not replace, the relationship that exists between a patient/site visitor and his/her existing physician. Please do not change your child's medical treatment without first consulting their health professionals.
The following are information sheets in an easily printable format on how to give the more common medications used for treating infant GORD if they are prescribed.
Feedback confirms that these medications have a better effect if given correctly.
Gaviscon Infant for Bottlefed Infants | Gaviscon Infant for Breastfed Infants | Omeprazole granules| Omeprazole suspension
Please note that GRSNNZ does not provide advice on dosages of complementary or conventional medications.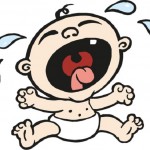 Written by Roslyn Ballantyne, National Coordinator 2013 – 2020, Crying Over Spilt Milk Gastric Reflux Support Network New Zealand for Parents of Infants and Children Charitable Trust February 2015.
Last Updated on January 5, 2020 by Crying Over Spilt Milk