BARIUM SWALLOW
The baby/child is given a white strawberry flavoured liquid to swallow. For babies this will be administered from a bottle, or through a nasal gastric tube if necessary. An X-ray is taken by a Radiologist (X-ray Doctor), which is projected on a video screen, and then analysed.
This investigation is positive in approximately 50 to 60 percent of babies/children who clinically suggest GOR (gastro-oesophageal Reflux). The examination may demonstrate reflux, the wave pattern in the oesophagus, and the rate of emptying of the stomach. Importantly, this investigation shows whether the anatomy of the oesophagus and stomach are normal and if the baby/child has a hiatus hernia.
Babies/children with GOR may not reflux during the period of the screening, producing a normal reading. A Barium Swallow is therefore not a very reliable test for reflux, as it is possible for a baby/child to have reflux but it not to be picked up by this investigation.
It is common for the Barium preparation to cause constipation, and it should not be left to harden in the bowel. Therefore a laxative may need to be used if constipation is, or becomes a problem. It is useful to take the baby/child's favourite bottle or cup to administer the barium preparation, as this may make the procedure more acceptable to them.
---
GASTROSCOPY/ENDOSCOPY
This investigation involves 15 minutes under a general anaesthetic if the symptoms and signs suggest reflux oesophagitis. The endoscopist (the doctor who performs the endoscopy) is able to assess the degree of oesophagitis (inflammation in the oesophagus), and whether there are any problems in the stomach and duodenum. A biopsy (specimen of the oesophageal lining) may be taken for pathological examination.
Other conditions such as coeliac disease (gluten intolerance), food allergies, lactose and other sugar intolerances, helicobactor pylori etc. can also be diagnosed from appropriate biopsies taken during an endoscopy.
This investigation is also a very important step before surgery is considered.
---
pH PROBE
A probe sensitive to pH changes (thus an index of acidity) is positioned in the oesophagus. This investigation demonstrates the presence, frequency and duration of reflux episodes. For accuracy of result, the probe is left in the oesophagus for 18 – 24 hours, and an X-ray needs to be taken once the probe is in place to confirm it is positioned accurately.
This is a good test for determining whether a baby/child has reflux or not, and the severity of the condition. Several types of readings are taken, but the most crucial one is the % of reflux over 24 hours. In general: – under 5% is normal, 5 – 10% is mild, 10 – 20% is moderate and over 20% is severe. However, the severity of the condition is no indication of treatment needed e.g. a baby/child with mild reflux may still need Omeprazole, whereas a baby/child with severe reflux may remain well controlled on Zantac.
---
OTHER
Diagnosing GER in Children – http://www.medscape.com/viewarticle/742615?src=mp&spon=9 – "The measurement of pH is the predominant modality used to diagnose gastroesophageal reflux (GER) in children. However, pH monitoring provides only part of the answer with respect to whether a child has reflux episodes. Multichannel intraluminal impedance monitoring can measure acidic and nonacidic reflux episodes using pressure-sensing electrodes along the length of the probe." I haven't heard of impedance monitoring being used in New Zealand.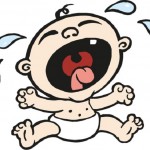 © Gastric Reflux Association for the Support of Parents/babies (GRASP) and Crying Over Spilt Milk Gastric Reflux Support Network New Zealand for Parents of Infants and Children Charitable Trust (GRSNNZ) 2004. Used, edited and added to by GRSNNZ with permission.
Page may be printed or reproduced for personal use of families, as long as copyright and Crying Over Spilt Milk's URL are included. It may not be copied to other websites or publications without permission and acknowledgement. This information (unedited) was also provided (by GRASP) to health professionals in New Zealand to use " to continue to support and inform families with babies/children with Gastro-oesophageal Reflux."
Gastric Reflux Support Network NZ shared Linkage's photo.

Thank you Linkage!

Something to live by....

Hi I have an 8 week old prem (6 weeks early so 2 weeks corrected) suffering from reflux. She is exclusively breastfeed and the dr has prescribed gaviscon. I am having real difficulty in getting her to take it. I have tried syringing it and also tried to feed via a bottle (she had never had a bottle for anything before) but she is just refusing it or spitting it back out. Does anybody have any tips for getting bubs to take the medicine?

Gastric Reflux Support Network NZ shared Plunket New Zealand's event.

There might be some of you who are interested in joining Plunket's Chat on Toddler Sleep. Please head over to Plunket's Event.

Join our PlunketLine nurse Carla for our 'Toddler Sleep' chat on Wednesday the 26th of August from 8-9pm. Post any questions you have below or private message us and we'll be sure to answer your question during our chat. The chat will take place on our timeline with a 'chat open' post at 8pm.

Wow yesterday Gastric Reflux Support Network NZ had 5 new members in one day! I think this is a record.

If you want to join also: http://www.reflux.cryingoverspiltmilk.co.nz/grsnnz-membership-confidentiality-agreement-form/

I haven't processed most new members from this week as my middle daughter has been very sick with glandular fever. I'll do this as soon as I can.

Roslyn Ballantyne, National Coordinator

Gastric Reflux Support Network NZ for Parents of Infants & Children Charitable Trust Membership & Confidentiality Agreement Form First Name: Last Name: Email Address: Street Address: City/Town: Area: Auckland Canterbury Gisborne Hawkes Bay Marlborough Nelson Northland Otago Southland Taranaki...

Hi there, im new to this page and I've just found out my 12week old has gastric reflux.
We are currently going through a growth spurt and she appears to be in more pain from the extra milk intake, has anyone experienced this?
I'm thinking about taking her to the hospital to get some pain medication....

Hi all, Just wondering if any of you have had a similar experience. My 7 month old is on omeprazole 2ml morning and night. For a few nights we have accidentally forgotten to give it to him... And then the last 2 nights he has screamed blue murder for hours. He would go down ok but then wake and cry for hours like he is in pain. Nothing will console him. Its the only thing we have done differently - has anyone has a similar experience??? Thanks! Bec

Hey! Day 4 on gaviscon for our 4 week son and he's constipated any suggestions to get him going?

Hallucinations on Omeprazole!? ... Forgive me if this has been discussed recently or at all (probably not I'm guessing) I was active on this page when my daughter was just a baby with terrible reflux. She was on omeprazole back then until about 8-9 months old. She is back on it as of a week and a half ago just to trial whether her frequent cough and waking in the night could be reflux back at age 3.5!!!!.... Anyway, for the last 4-5 nights she has woken terrified that there are worms in her bed and on her body. (It is not a nightmare or a night terror) last night was the worst night yet! Awake from 1-5am with the most frightening hallucinations yet. Worms and flies all through the bed, on the ceiling and even as I consoled her she screamed that they were all over my face :( it was heartbreaking. Even with all the lights on she could see them. I could go on describing this but I won't. My question is has anyone's child or you yourself experienced the very rare (but documented) side effect of hallucinations? Needless to say I am stopping the meds today.

Please tell me someone is in the same boat...

Our son can't sleep for longer then a few minutes at a time without gagging on his reflux and waking himself up. Normally the only way for him to get any sleep is to sale him and hold him vertical against our chests.

He is on Gaviscon, Omeprazole (losec) and we've just dropped Ranitidine (Zantac) and added Domperidone. Nothing so far is helping to resolve this sleep issue. His bed is on a steep incline but often the moment you put him in it he starts spluttering and throat clearing loudly until he wakes.

He's 9 weeks and I've been dairy free breast feeding for about a month. He has now started Neocate formula.

Anyone else have a baby who can't stay asleep because of reflux? Any tips?

There is a new post to the page asking for any feedback on experiences around surgery for reflux.

I would love some feedback from parents who kids that have had a fundo. Our daughter (6) has been suffering all of these years with reflux combined with eating disorder (avoidant restrictive food intake disorder, basically associates food with pain) and now docs have suggested a fundo so I'd like to hear people experiences

http://www.healthshare.health.nz/home/2015/08/07/midland-dhbs-set-to-launch-free-breastfeeding-app
We are being kept up to date with this, so will make sure this is added to the website links when it is available.

Breastfeeding mums and pregnant women will soon have useful tips and advice at their fingertips with the launch of a new, free, breastfeeding app.

Has anyone found that omeprizole made a reflux baby worse??
Ds is the worst he has ever been since starting losec, but I'm unsure whether its the losec causing it or something else.
Has anyone seen improvement after stopping losec?? He's 4.5 months

There is a new question if anyone wants to share their experience. Remember no medical advice! :-)

I'm interested in chatting to anyone who may have been, or is, in a similar position to me. I have a beautiful 3 month old son, exclusively breast fed. I think he's suffering from silent reflux. He looks like he is going to vomit, sounds like liquid comes up, but doesn't spit anything up. He flicks quickly between happy and unhappy baby. He seems to want to feed a lot and doesn't seem to have an off switch when he is full. I'm worried I'm making him worse feeding him. He's always gained weight well until more recently. We had been using a dummy but stopped because I got sick of him waking wanting it in the night, but starting to use it again in desperation. He's thankfully a very good night sleeper. He is starting to get bottom teeth now to make things worse! He has a lot of dribble at times. He doesn't really spill a lot, and doesn't cry that much but just doesn't seem happy. Currently trying homeopathic wind drops, weleda colic powder and I take a tea that was made up for me with multiple herbs including fennel. I've also got an amber necklace on him. I am not a hippy but like the idea of natural solutions more than giving him meds if I can find something that works. Happy to use medication though if needed. He has no signs of any allergies so I don't think it's that. Interested in any suggestions or thoughts! Thanks!

Just for some fun. You have to watch the clip.

Thinking back two years prior to pregnancy, this couple recalls how they thought they had everything about parenting all figured out. But they quickly realized all of their aspirations were not very realistic when their precious little one was born into the world.

Gastric Reflux Support Network NZ shared Judy Arnold - Infant and child Consultant's photo.

It is about time for another Coffee together and to ask Questions Thursday morning, 9.30-11. Looking forward to catching up.

It is about time for another Coffee together and to ask Questions Thursday morning, 9.30-11. Looking forward to catching up.

Just wondering - is gaviscon like a fast acting relief - like for that feed only- or is it longer lasting ?

I haven't used gaviscon for 3 days and my 10 week old has been good for 3 days so thought maybe he was getting a bit better - but then tonight spewed up quite a bit. Is that because the gaviscon was still working in his system and now has worn off ? Or does it have a shorter term effect ?

We have also just started trying formula. 50ml yesterday and today and it was after that he spewed- so also wanting to rule out the fact that it's the gaviscon wearing off...to see if the formula is making him spew.

I'm pretty sure he's reacting to the formula but just curious how long gaviscon relief works also.

Gastric Reflux Support Network NZ shared Hope For The Broken Hearted's photo.

Gastric Reflux Support Network NZ shared Interstitial Cystitis Association's photo.

Gastric Reflux Support Network NZ shared Patient's photo.

#sleep

Gastric Reflux Support Network NZ shared a page.

Empowering families of people with disabilities and health impairments through support and information.

Empowering families of people with disabilities and health impairments through support and information.

Hi there, my daughter has been on omeprozole granules (5mg, twice daily) since 6 weeks old. I've talked to our GP about how and when to wean, his advice was to go cold turkey "whenever we felt like it"..!

I'm looking for some advice from other families on how they went about weaning - Would like to take a gentle path.
Are there signs of readiness?
What age did you start?
Did you drop one dose and see if there was any effect before fully weaning?
Or is cold turkey the right thing to do, after all?

Thanks.

Hi all,
Does anyone know if its okay to mix kiwiherb stuff with losec to mask the taste if you stick to the correct dosages? Eg .5ml each of kids calm, echinature, and chest syrup mixed with 3.8ml of losec?

10 day old baby showing signs of reflux already. Similar to his brother (who is now 22months).
He has the "breath that smells like stomach acid", looks like he's got a bad taste in his mouth, the "cottage cheese" spit up at times and obviously a very sore tummy after feeds.
I am babywearing to keep him upright which is helping.

I suppose what I'm asking is at what point do I go to gp and ask for a paed referral? My husband says don't go looking for trouble until it becomes a much more obvious issue.